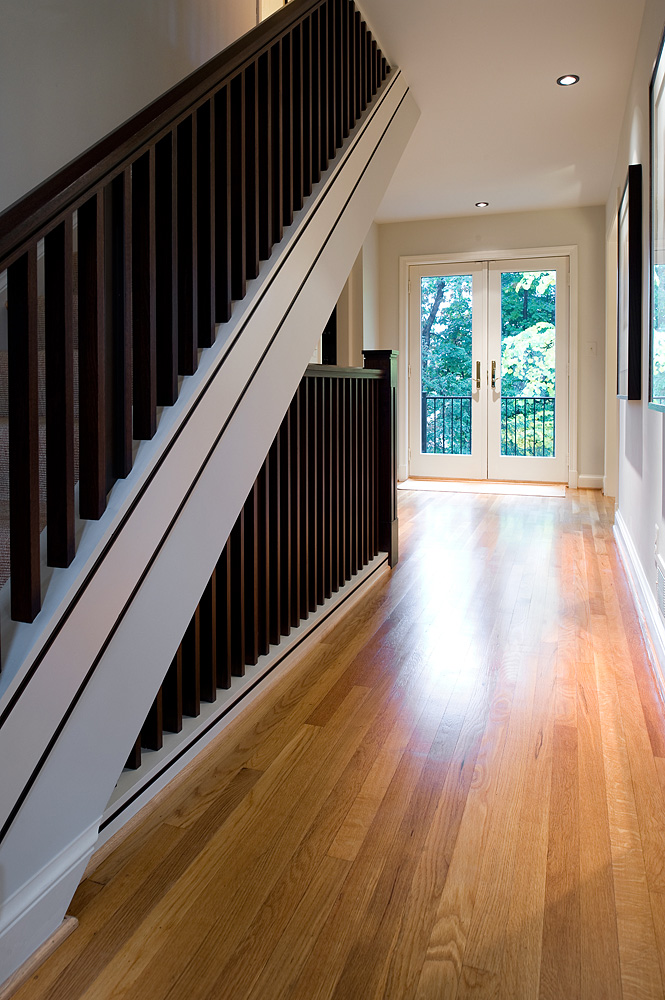 MASTER SUITE
The Master Suite is a most private area, and offers opportunities to explore styles and materials other than those found in the rest of the house.
This renovation project in a post-war Woodley Park home explores the use of wood, stone, tile, glass, chrome and light in a modern vein. Custom wood vanities and paneling surround the thinnest of countertop sinks, illuminated by wall-mounted sconces. At the shower, there are multiple showerheads and pair of cedar benches to allow use of the steam system. The alternating clear and translucent glass wall of the shower also creates a door opening to the toilet room.
At the closet, custom cherry cabinetry provides hanging and shelf space. A raised window provides daylight while preserving privacy. At the entry hall, the stair to the basement was opened and a custom-designed railing was installed at all levels.