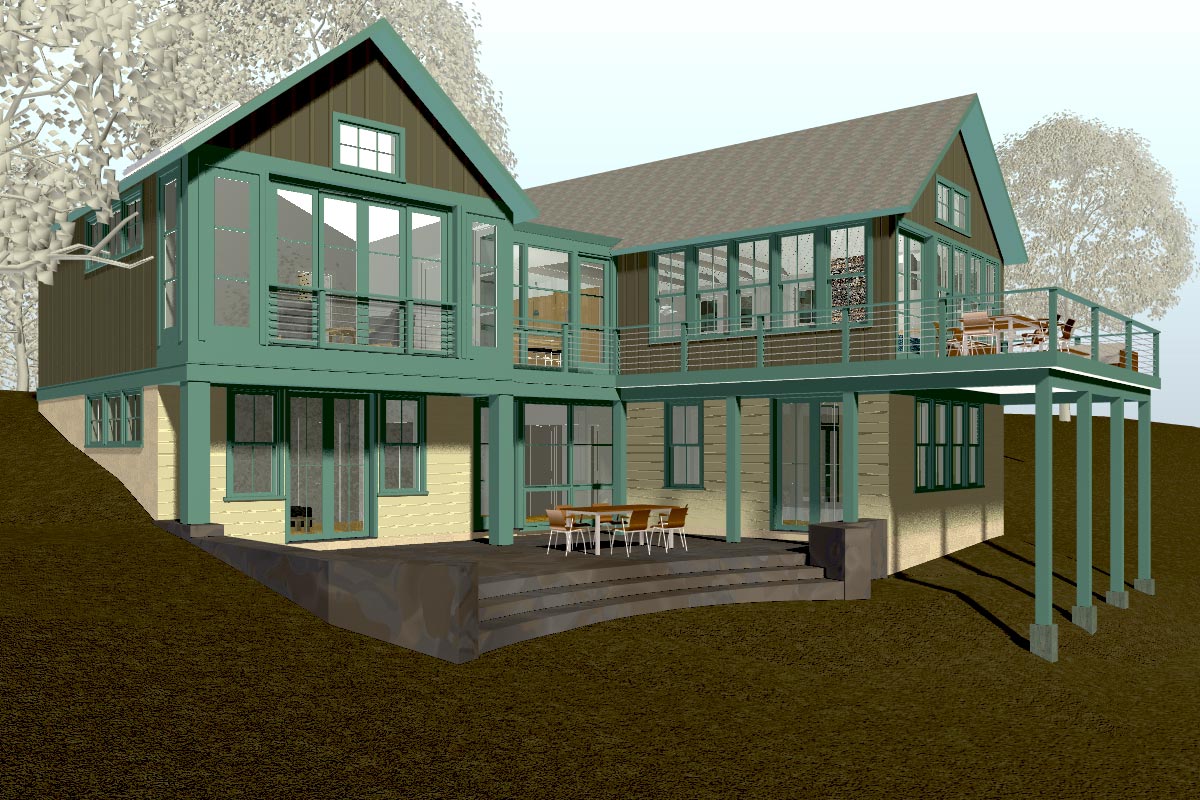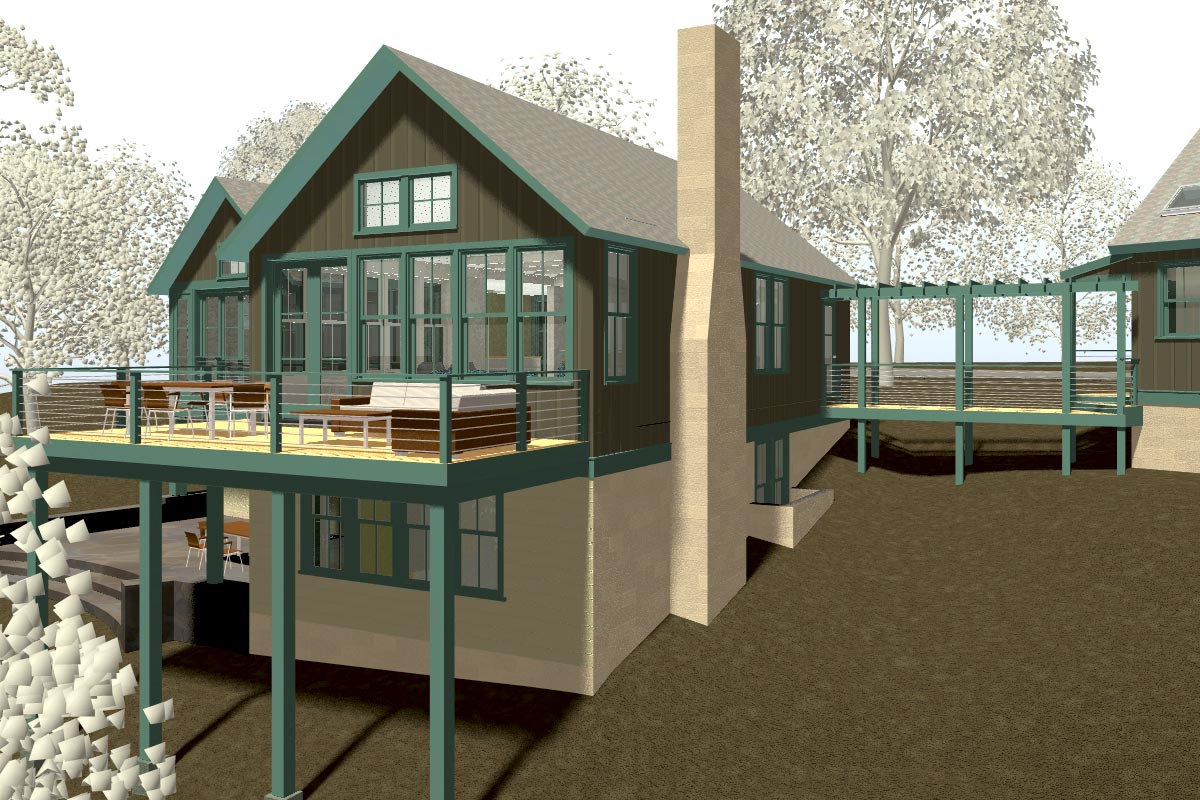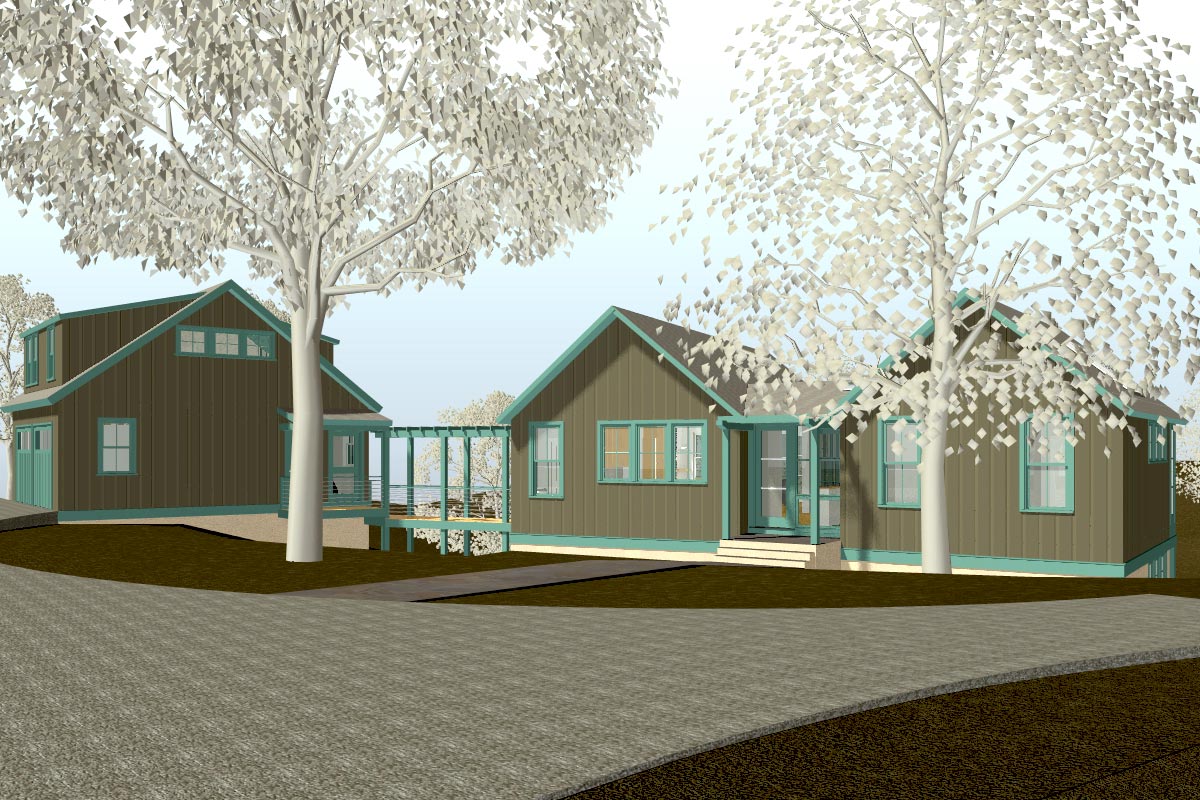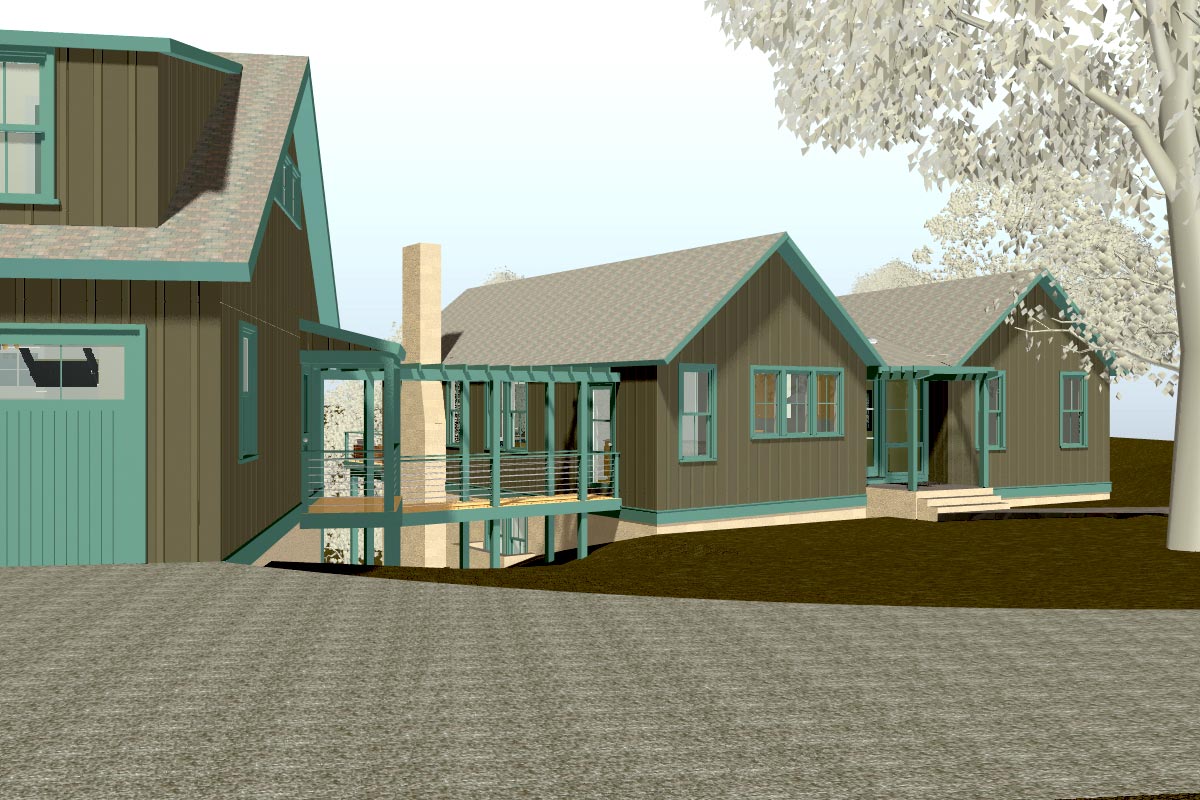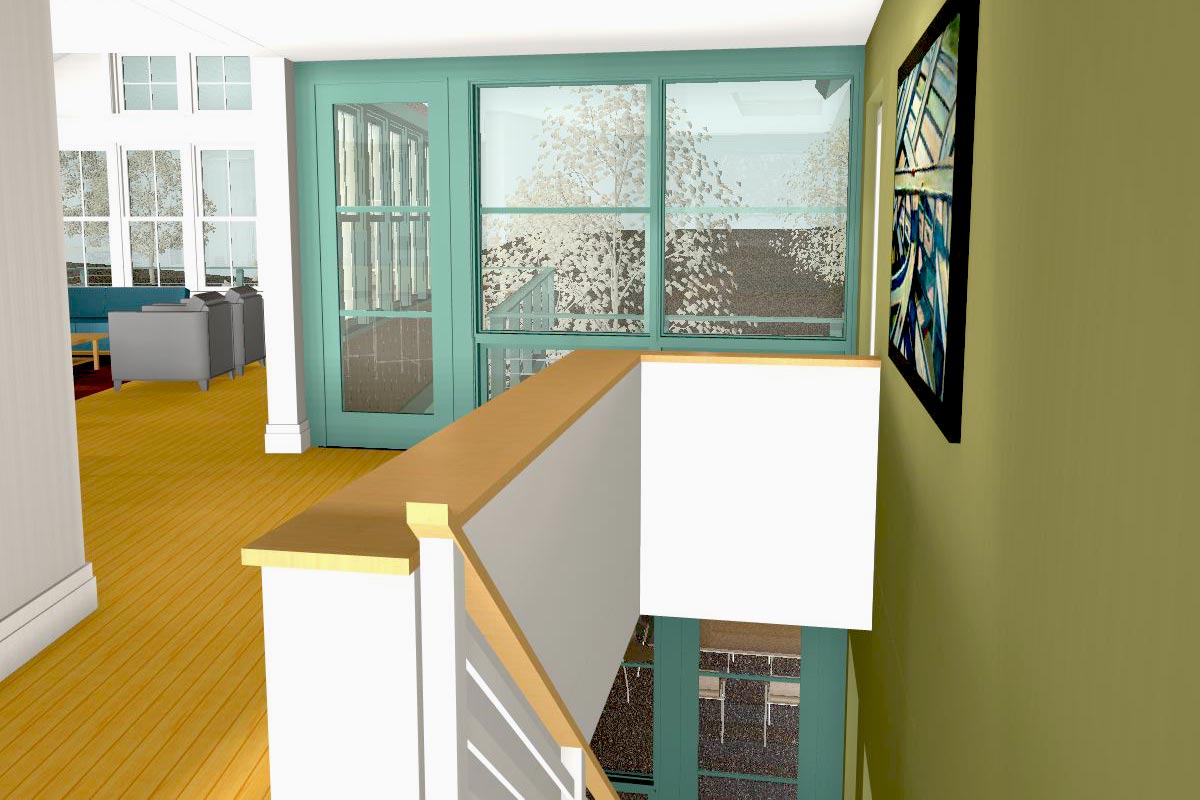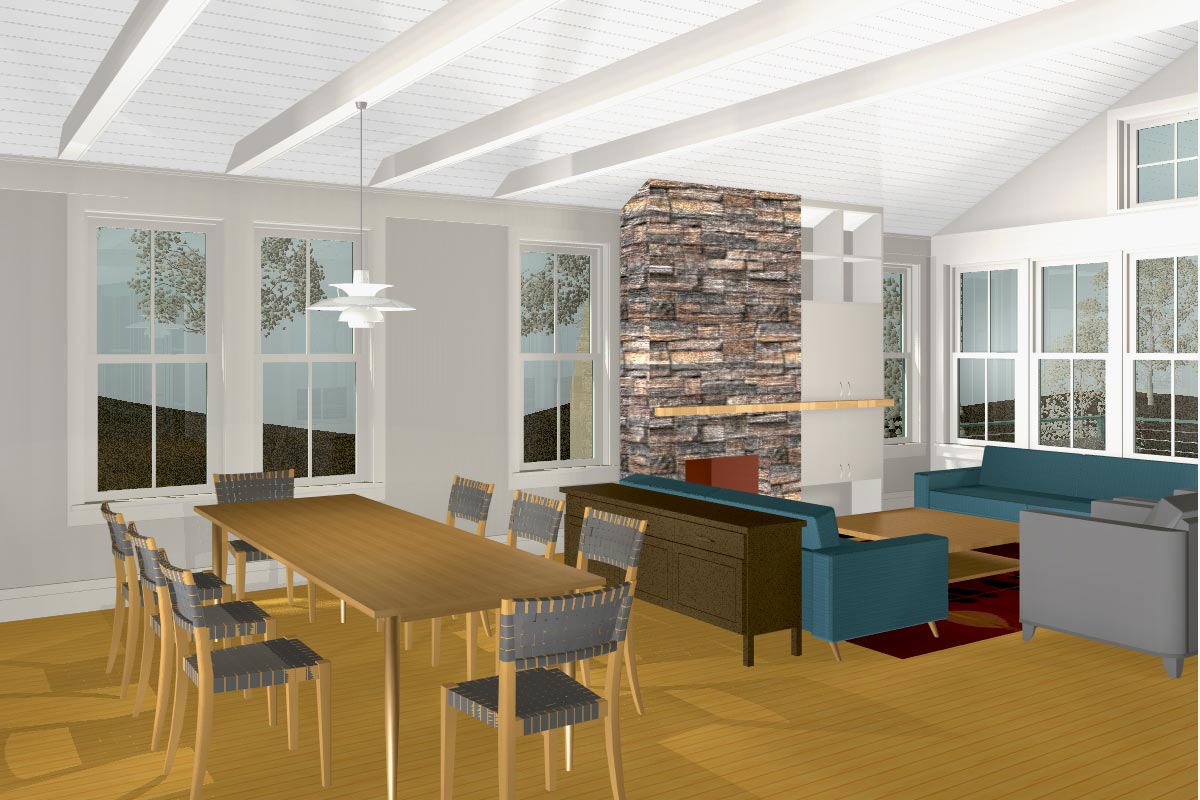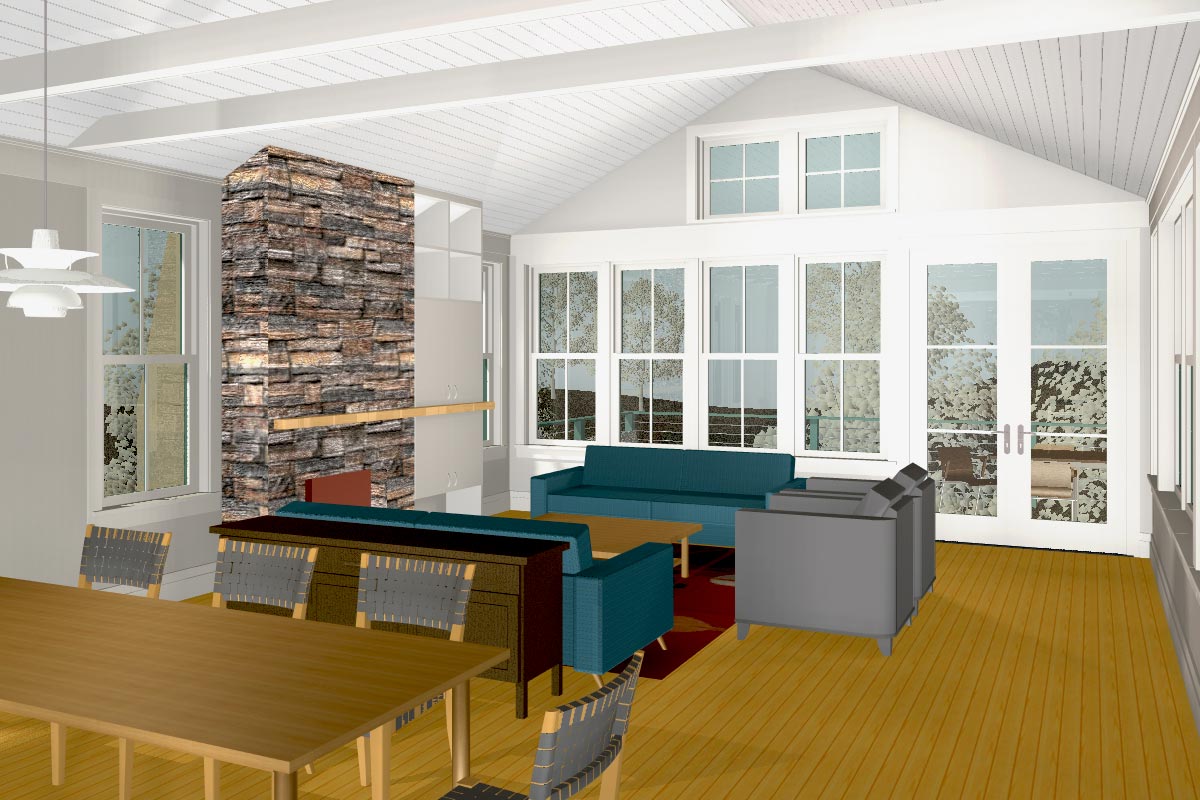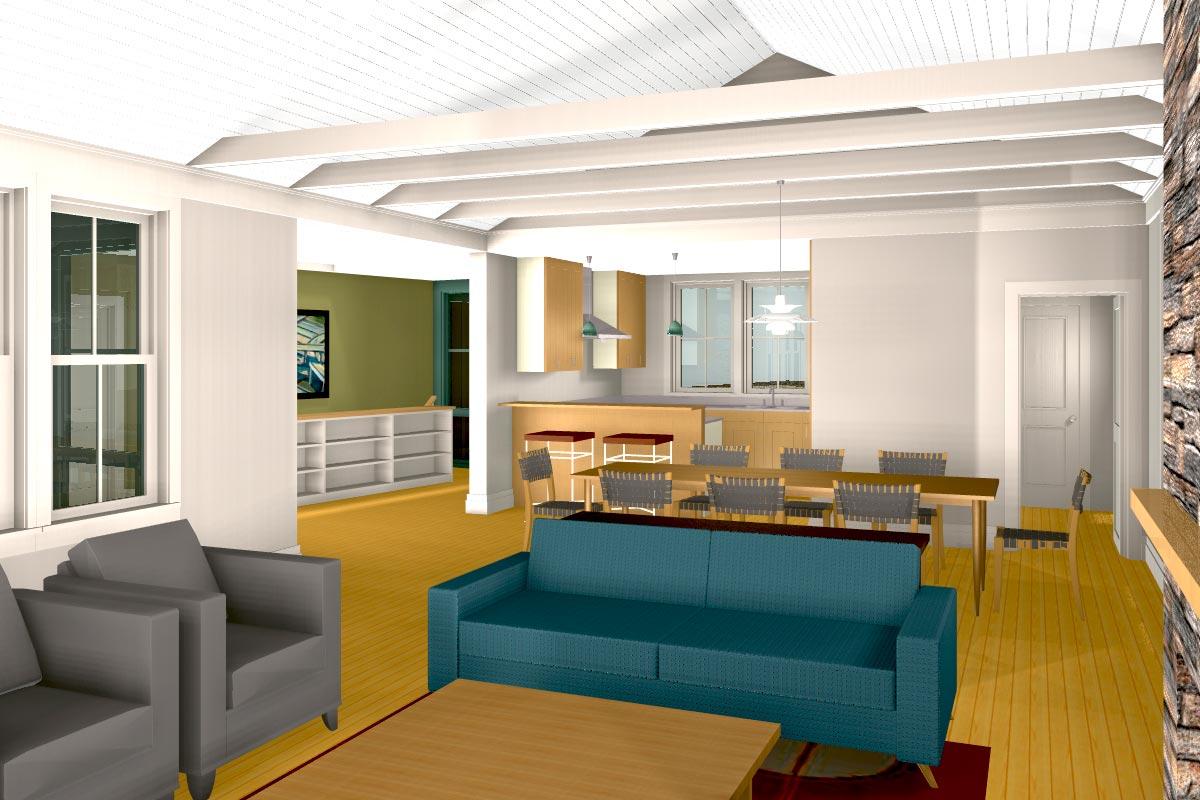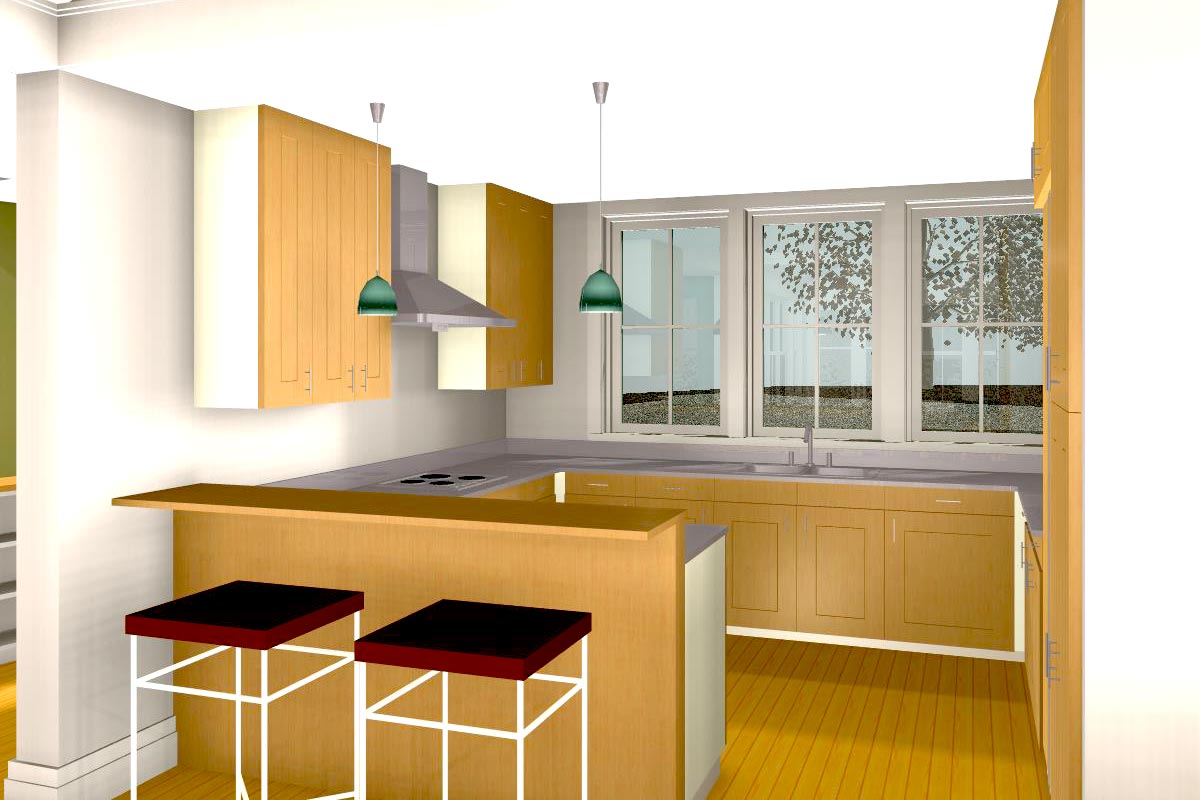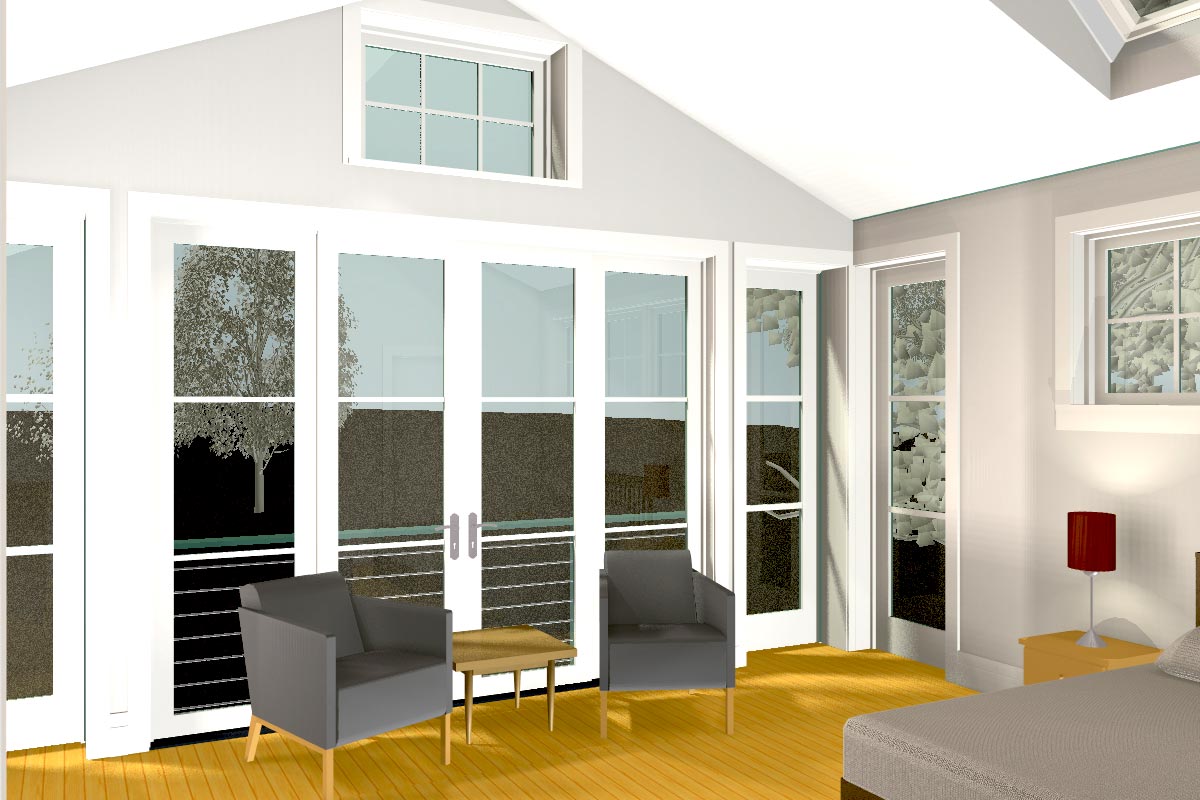 GREENBELT
The planned community of Greenbelt, Maryland, developed during the depression, is well-known for its cooperative planning and civic architecture. The lot for this new house sits on the edge of town, on a steep hillside overlooking a USDA research farm, with rolling pastures of grazing cows as far as the eye can see.
The house was designed for an extended family including adult children and grandchildren. To the east and north, the public views of the house (entry, Garage), rise just at the edge of the slope. But on passing through the front door, the house opens out and down towards the south and west, capturing the sun and rural views.
The main living level is divided by the central stair into an open plan kitchen/dining/living space to one side, and a master suite to the other. At the lower level, a Family Room and several other bedrooms set cozily into the hill, looking outwards. Above the Garage, a Studio/Bedroom space provides private quarters for visiting families.
Throughout the house, green measures were incorporated, including fiber-cement board and batten siding, strategic placement of high-efficiency windows, and a geothermal heating/cooling system.
Construction on this house will start in the spring of 2015.